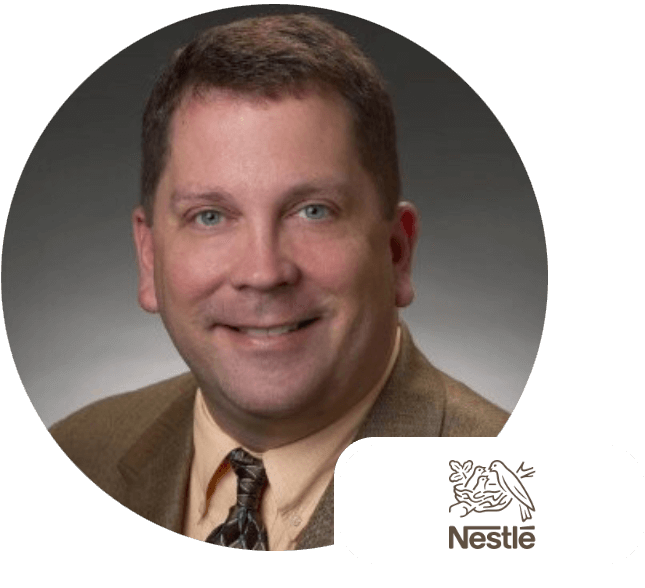 Head of Digital Manufacturing
Brian Marsh is a Digital Technology and Manufacturing Transformation Leader who works within CPG Food Companies to implement digital technologies in cooperation with teams implementing TPM lean principles in manufacturing. He has over 25 years working for two large food manufacturing companies and knows what truly drives manufacturing transformation. Brian is often found moderating discussions between Operation Technology Engineers (OT), Information Technology Professional (IT), and Lean Manufacturing (TPM) teams due to his diverse technical and manufacturing background. Currently he holds the role as "Senior Director, Digital Manufacturing" for Nestlé USA and leads a team of ~66 technical professionals implementing digital transformation tools and methodologies for their manufacturing facilities.
He received his BS in computer science from the University of Nebraska and attended Iowa State University for Electrical Engineering. In his spare time, he enjoys doing home improvement projects and spending time with his wife and two children who are highly involved with youth-robotics-leagues.