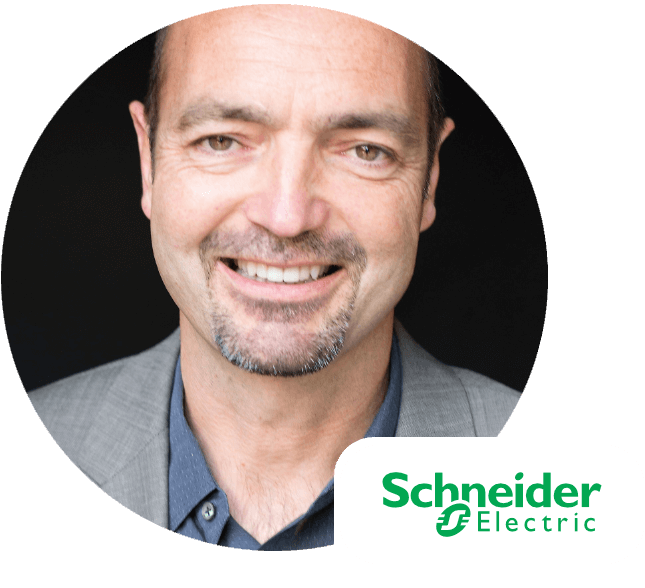 Director Strategic Initiatives, Solution Architect
Director Strategic Initiative & Solution Architect. Mr. Baumann joined the Solution Architect team in the Secure Power division within Schneider Electric. He is helping clients with their Industrial IoT and Microgrid initiatives in the Commercial & Industrial and Data Center markets that allow to achieve greater resiliency, achieve sustainability objectives and create economic benefits. Prior, he supported the Consulting and Engineering community by advising on resource-optimized energy management solutions in the data center market. He offers nearly three decades of experience in the data center, broadcast, telecommunications, AV and IT industry. Prior to joining Schneider Electric, Baumann held senior management positions with Barco, Leitch, Inc. He started his engineering career at JVC Professional as a systems and maintenance engineer. His experience led to consulting positions with major corporations around the world, devising solutions to migrate and integrate their IT based digital infrastructures. His papers have been published in peer-reviewed journals and he frequently speaks on national and international venues.
Baumann, joined Schneider Electric in early 2012. He is an active member of iMasons and the Green G working group (Next G). Until 2018, he served as Treasurer and President on the board of AFCOM Southern California, was chairman for The Global Society for Asset Management (G-SAM). Baumann recently completed a program at MIT in Smart Manufacturing and holds an electrical engineering degree from the Theodor-Litt-Schule in Giessen, Germany.