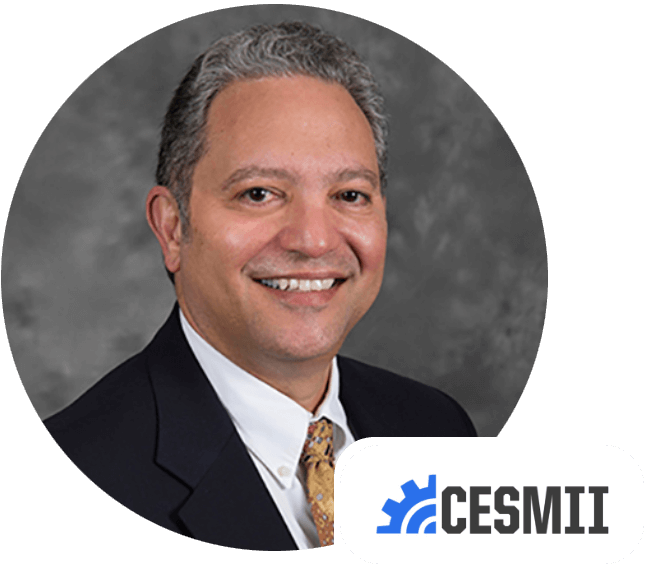 VP Ecosystem and Workforce Education
Conrad Leiva is Director of Ecosystem and Workforce Development at CESMII – the Smart Manufacturing Institute. In his role, Conrad is accelerating manufacturing innovation and Smart Manufacturing adoption through a knowledge-building ecosystem of regional centers, technology partners, and academic institutions. A recognized industry authority, he engages manufacturing business leaders, solution providers, educators and practitioners across all dimensions of industry to develop and share knowledge on both How and Why to leverage information technology in manufacturing.
Conrad has over 20 years of experience in manufacturing systems development and implementation and holds an M.S. in Industrial Engineering from the Georgia Institute of Technology.
He is a lifetime member and contributor of MESA International and a frequent speaker at conferences and his writing includes guidebooks, whitepapers, online courses and articles on Smart Manufacturing, Industrial Internet of Things (IIoT), Digital Thread, Lean, MES, MRO, quality management, regulatory compliance, and ROI analysis.