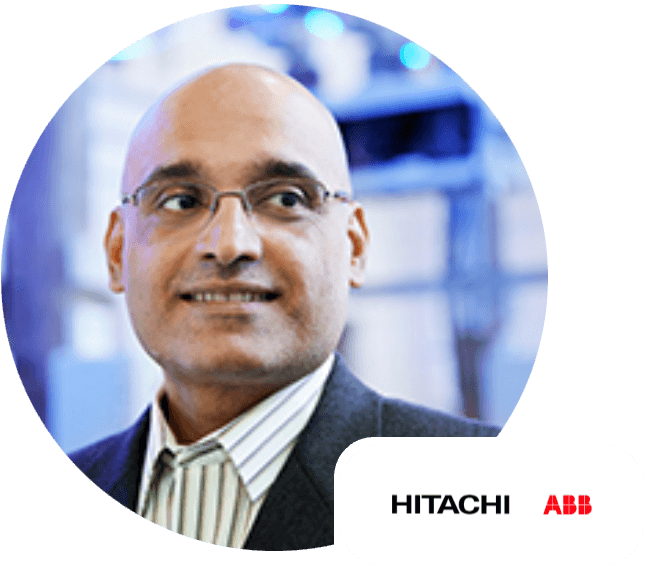 Director of Strategic Solutions for Asset Management
Dr. Siri Varadan is global Director of Strategic Solutions for Asset Management at Hitachi ABB Power Grids (HAPG). In this role, he provides strategic and tactical guidance in realizing the broader vision for various asset management solutions – in alignment with industry standards, technology trends and the customer's business needs – using one or more available COTS software products. These products include Asset Performance Management (APM), Enterprise Asset Management (EAM), Work Management Systems (WMS), Asset Investment Planning (AIP) and other data analytics packages. Further, he interacts with various parties – both internal and external – to ensure the successful implementation of projects within a customer's ecosystem (business process, people and IT infrastructure). Siri's unique blend of business, technical and leadership skills combined with a keen customer focus is highly effective in achieving a key goal – to enable customers to make holistic (data-driven) asset management decisions.
Professionally, Siri has held various leadership roles throughout his career and worked at leading vendor and consulting companies (UISOL-Alstom, KEMA, Nexant and ABB) spanning the utility business. His clients have included IOUs, Munis and governmental organizations. He is a regular speaker, panelist and instructor at industry meetings (DistribuTech, T&D Conference and Exposition, IEEE-PES-GM, ARC Forum).  Siri is a senior member of the IEEE-PES and has held various official positions within the organization as a volunteer. Siri is author of the book, "Shaping an Engineering Career: Advancing to Management" published by the IEEE and a contributing author of the book, "Smart Grid: Advanced Technologies and Solutions", published by CRC Press. In recognition of his accomplishments, he was appointed as IEEE Distinguished Lecturer on Asset Management in May 2020. Siri has taught classes on asset management as part of NCSU's Mater of Science in Electrical Engineering program.
He holds degrees in Electrical Engineering (with a focus on Power Systems) from The Indian Institute of Technology (Madras) and Clemson University SC, USA and is a licensed Professional Engineer.