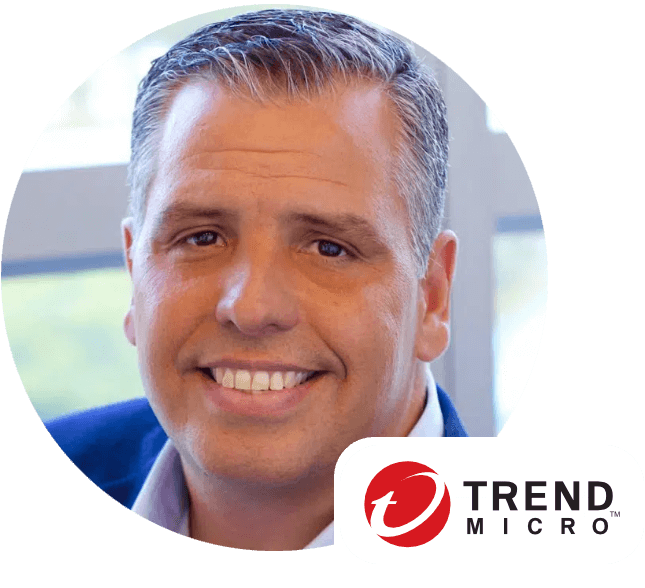 Chief Cybersecurity Officer
Eduardo E. Cabrera is a trusted advisor and a proven cybersecurity leader. He is responsible for analyzing emerging cybersecurity threats to develop innovative and resilient enterprise risk management strategies for Fortune 500 clients and strategic partners. Before joining Trend Micro, he was a 20-year veteran of the United States Secret Service with experience leading information security, cyber investigative, and protective programs in support of the Secret Service integrated mission of protecting the nation's critical infrastructure and its leaders.
Recently, he served as the Secret Service CISO where he was responsible for establishing and maintaining a global information security and data privacy program to protect Secret Service data information assets and systems. He led a team of Information System Security Officers and Compliance Specialists to develop and deploy continuous risk assessment and mitigation programs and policies critical to protecting the Secret Service enterprise.
Mr. Cabrera started his career in the Secret Service in Miami, Florida where he worked on and led major cyber crime investigations against criminal groups that targeted financial and retail sectors. He moved on to Washington D.C. to proudly serve on the Presidential Protective Division for President George W. Bush and then transitioned to the Secret Service Criminal Investigative Division. There he led cyber forensic operations in support of Secret Service large-scale data breach investigations and served as the Secret Service Advisor to the National Cybersecurity & Communications Integration Center (NCCIC). At the NCCIC, he was responsible for identifying, analyzing, and sharing malicious data breach indicators derived from active Secret Service investigations and worked closely with Department of Treasury, the Financial Services Sector Coordinating Council (FSSCC), and the Financial Services Information Sharing and Analysis Center (FS-ISAC) to create public/private threat intelligence sharing strategies and programs to combat data breaches targeting the financial sector.
He is a guest lecturer at New York University Polytechnic Institute, Computer Science and Engineering Department and was a contributing subject matter expert on law enforcement; cyber security strategy and policy; and computer forensics and network intrusion incident response for the 2014 Risk and Responsibility in a Hyperconnected World; 2012 Homeland Security Advisory Council Task Force on Cyber Skills Report; and 2012 Insider Threat Study: Illicit Cyber Activity Involving Fraud in the U.S. Financial Services Sector. He is a Certified Information Systems Security Professional (CISSP) and a Certified Information Systems Auditor (CISA).