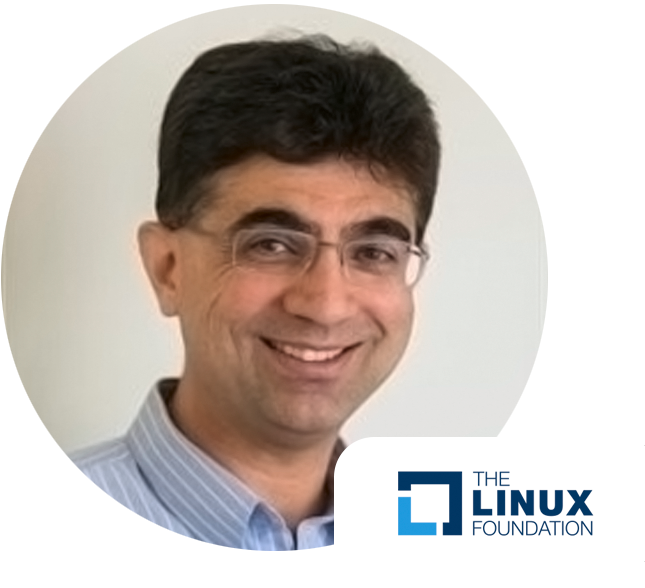 General Manager of Networking, IoT and Edge
Arpit Joshipura is an executive leader and open source software evangelist across carriers, cloud and enterprise IT – spanning networking, orchestrations, operating systems, security, AI, edge, hardware and silicon. He was recently voted among the Top 5 Movers and Shakers in the Telecom Industry. At the Linux Foundation, Arpit leads open source networking, orchestration edge/IOT, including LF Networking projects (ONAP, OPNFV, ODL, FDIO, OvS, DPDK, OpenSwitch, Akraino/Edge/IOT, etc.) as well as major industry disruptions including VNFs to CNFs (Cloud Native Network functions), 5G, AI, etc. Arpit brings 30 years of networking expertise and vision to The Linux Foundation, with both technical depth and business breadth. He has orchestrated and led major industry disruptions across enterprises, carriers, and cloud architectures, including IP, broadband, optical, mobile, routing, switching, L4-7, cloud, disaggregation, SDN/NFV, and open networking, and has been an early evangelist for open source. Arpit has served in CMO, VP, and Engineering roles within both startups and larger enterprises.
Uniting the Edge for Tomorrow's Demands
Edge devices are slated to exceed 20 billion by 2020. For IoT to succeed in these devices, the currently fragmented edge market needs to be able to work together to identify and protect against problematic security vulnerabilities and advance a common, constructive vision for the future of the industry.
The Linux Foundation's LF Edge is part of this solution. It is an umbrella organization to establish an open, interoperable framework for edge computing independent of hardware, silicon, cloud, or operating system, will help ensure greater harmonization to accelerate deployment and bridge the gaps in the open source technologies to support the emerging Edge use cases.
The Edge use cases from Industrial, Enterprise and Consumer spanning multiple edges and domains are being addressed by the LF Edge Projects including Akraino Edge Stack, Baetyl, EdgeX Foundry, Fledge, Home Edge, Open Glossary of Edge Computing and Project EVE. The projects within LF Edge are focused to address specific needs of the industry and complement each other to support a cohesive solution.
In this talk, attendees will learn:
Edge use cases being addressed to satisfy the industry needs
Collaboration between the LF Edge Projects and scope of each project
How to engage and contribute to each project
The benefits include learning more about the IoT and edge fragmentation, the united edge and the role LF Edge plays.