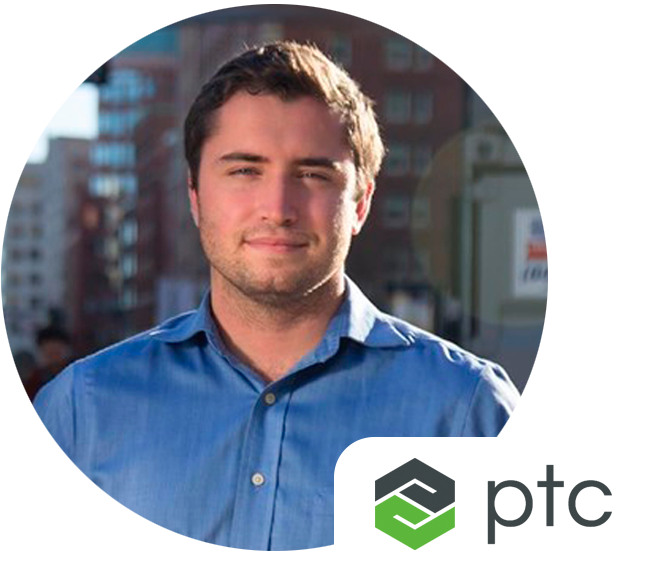 Country:
United States
Area of Interest: Industrial IoT
David Immerman is a business analyst on PTC's Corporate Marketing team providing thought leadership on technologies, trends, markets, and other topics. Previously David was an industry analyst in 451 Research's Internet of Things channel primarily covering the smart transportation space and automotive technology markets, including fleet telematics, connected cars, and autonomous vehicles. He also spent time researching IoT-enabling technologies and other industry verticals including industrial. Prior to 451 Research, David conducted market research at IDC.
Four important AR technology trends that I haven't seen yet well-represented in the market
While showing promise in real-world deployments, the current state of augmented reality will soon exponentially increase in adoption propelled by advancements in surrounding technologies including 5G, processing power, and native hands-free hardware. Latency and sensor drift are two historic adoption inhibitors that will be circumvented.
On the software-side, providers with scalable enterprise AR application development platforms will soon outpace incumbents. This is inevitable as the current state of AR software adoption is limited to one-off purpose-built apps for siloed use cases. To scale use cases, the selected AR software platform will need a breadth of capabilities; many AR incumbents and startups cannot support the vast range of opportunities.
There are two notable shifts in AR adoption. A growing proportion of enterprises are transitioning PoCs to real-world use cases and a growing amount of these use cases are in operations-oriented use cases. AR increasingly showing its value and becoming foolproof is expediting this transition. While sales & marketing gives powerful product visualization AR use cases, we are seeing and anticipating a shift to industrial use cases in mission-critical environments with our customers leading the way including Volvo, GlobalFoundries, Howden, and Toyota.
The Future frontier of Enterprise Augmented Reality intersects with IIoT and inevitably all Spaces. IIoT is providing lucrative data increasingly consumed through the lens of augmented reality. This IIoT & AR synergy provides an early glimpse of what worker's interactions will be in the future of work consisting of cyber-physical systems and spatial programming.