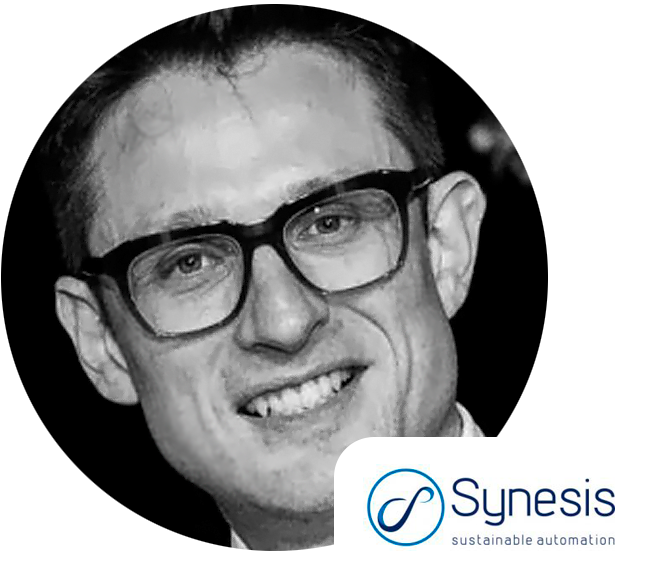 Country:
Italy
Area of Interest: Industrial IoT
Ph.D. in aerospace engineering on the subject of artificial intelligence applied to robotic manipulation tasks at Politecnico di Milano, he is Chief Technical Officer at Synesis, a small Italian company whose mission is the technology transfer of advanced automation solutions from the research to the market. With a specific focus on the research and development of technologies for the optimization of production systems and control under the constraints of high-energy efficiency and low environmental impact, he has guided Synesis technical department throughout several Horizon 2020 and industrial projects, providing both technical and project management contributions. Among others, he is currently project coordinator for the European Daedalus initiative for Industry 4.0  and technical coordinator of the DEMETO project .
Removing Barriers to Digital Transformation
Today's industrial enterprises are facing unprecedented challenges, including: continual pressure to reduce costs; economic and geopolitical uncertainties; rapid changes in demand, raw material and energy pricing; increased product variants and shorter lifecycles; and aging workforces. To address these challenges, the industrial market is undergoing an enormous digital transformation with industrial automation as a key enabler. New concepts of automation and more flexible production techniques could mean step changes in productivity for manufacturers. Techniques such as AI/ML promise unprecedented operational improvements. A few examples include:
Predicting equipment failures before they occur removing costly unplanned downtime
Real-time optimization of production based on raw-material spot prices
Real-time optimization of production scheduling to maximize throughput
Join this panel of industrial automation experts to learn how open, standards-based, industrial automation is poised to unleash a wave of unbounded innovation. By removing barriers to digital transformation, businesses will be free to integrate best-of-breed components into designed for purpose operational models that easily adapt to constantly changing needs—today and well into the future.