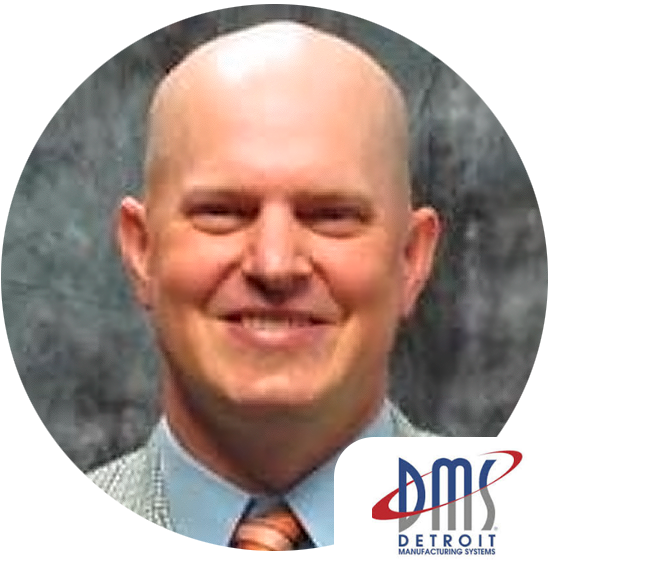 Digital Transformation and IT Manager
Country:
United States
Area of Interest: AI & Machine Learning
Isaac Bennett is the Digital Transformation and IT Manager at Detroit Manufacturing Systems (DMS), and formerly the Global IT Innovation Manager for Maxion Wheels; both tier-1 automotive suppliers. 
He has worked in the IT field for almost 20 years, where he led the automotive IT departments global digital transformation initiative, helping plants around the world implement smart manufacturing projects.
Artificial Intelligence (A.I.) in Manufacturing: Case Studies on Predictive Maintenance and Predictive Quality
A reduction in unplanned downtime or a few percentages of scrap reduction can yield millions of dollars in savings for manufacturers. This compelling value proposition has resulted in significant investment and interest in using predictive maintenance and predictive quality solutions based on artificial intelligence (AI). Manufacturing firms are embracing Digital Transformation and leveraging AI and Big (Smart) Data metrics to achieve greater efficiency and productivity on the shop floor.
Despite this interest, many companies are not realizing solutions that can provide this value for a variety of reasons. Some less than successful solutions do not incorporate domain knowledge, or have poor data quality, or have an incomplete business case, or a lack of robustness in the AI machine learning models and approaches. This presentation will:
Address many of those challenges and present compelling real-world business examples with demonstrated value for rapidly deploying AI in manufacturing.
Introduce a methodology including a workshop to define the business and technical problem, a state of the art and end-to-end analysis platform from data collection to the delivery of the health and process information, and lessons learned on how the solution can be maintained and improved over time.
Present real world manufacturing examples with ROI including stamping, casting, CNC machining, industrial robotics, among others. Examples in predictive maintenance that focus on reducing unplanned downtime will be shared along with case studies on predictive quality, in which the theme is improving quality and reducing scrap.
The presentation and case studies will shed the light on how manufacturers can transform from a "fail and fix" to a "predict and prevent" zero-downtime and zero-defect operation; keeping in mind cost, time-to-deploy, technology architecture, and scalability.