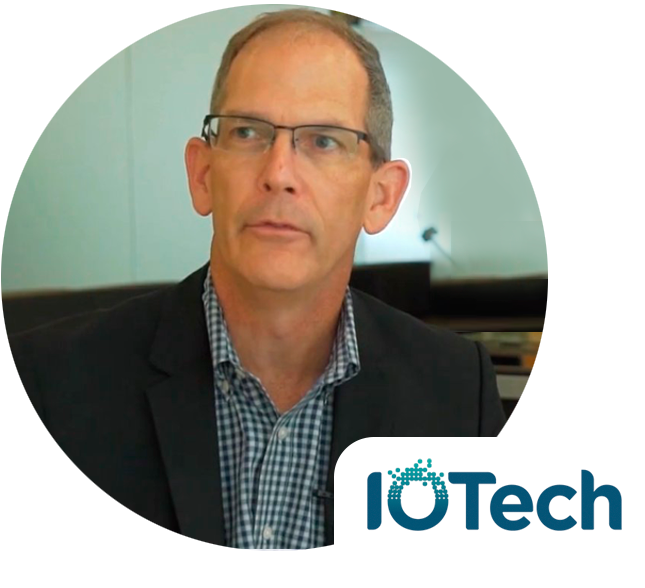 Country:
United States
Area of Interest: Industrial IoT
Jim White is CTO of IOTech Systems – a UK based IoT software products and solutions company. He serves on the technical advisory committee of the Linux Foundation's LF Edge project. Prior to joining IOTech, Jim was a Distinguished Engineer and IoT Platform Development Team Lead for Dell Technologies.
There he created and architected the project that became EdgeX Foundry – one of Dell's largest ever open source efforts. He remains a member of the EdgeX project; serving as vice-chair of the Technical Steering Committee. EdgeX, which is now a part of LF Edge, is an open framework for building industrial IoT edge computing systems.
Using Open Source Technology to Manage IOT/Edge Solutions
Over the past few years, IOT and edge applications have emerged and provided solutions that collect sensor data, offer local / edge analytics, and multi-protocol actuation.  Machine learning solutions have even pushed to the edge. For all the exciting advancements and evolutions in edge computing the predictions about the number of connected devices and impact on our society is still to be realized.  Why?
There are a variety of explanations, but one of the biggest factors prohibiting the explosion of connected sensors and devices is in getting edge solutions deployed, orchestrated and managed at scale.
A solution architect can find, experiment with and even prototype a simple edge solution in the span of a day or two (maybe less).  On the basis of such experiments that include a few connected sensors to a Raspberry Pi, organizations are endeavoring to realize some of the potential ROI of IoT.  As organizations try to deploy and manage the solution to thousands (millions??) of devices and edge nodes with disconnected communications, the scale of the problem starts to overwhelm and challenge early optimism.
Deploying, orchestrating, configuring, updating, and generally managing solutions at the edge is a challenge of scale but also unique concerns.  At the edge, IT providers will find
Extremely resource constrained platforms
Edge nodes that are often disconnected or operate on very small pipes
Old or missing traditional IT technology stacks engineers have come to rely on
A massive heterogeneous environment where flexibility in solutions are paramount
Resiliency is required in order to avoid having to roll an expensive maintenance truck for each failure
Cloud, mobile, enterprise and even virtualization management experts have attempted to apply their solutions to edge management with mixed results.  These solutions are often expensive when applied to the scale of the edge and don't always address the unique conditions of edge computing.
What's the solution?  Have you considered your open source options? Open source technology is changing the edge application landscape and it can help change edge management too.  In this session, come learn how open source technology is offering solutions to deploy, orchestrate and manage your edge that are:
More cost effective through community collaboration, friendlier licensing, faster innovation, and multi-vendor support
Address the unique needs of the edge as they are developed by edge experts
Fashioned by an ecosystem gravitating toward best of breed solutions that benefit all.