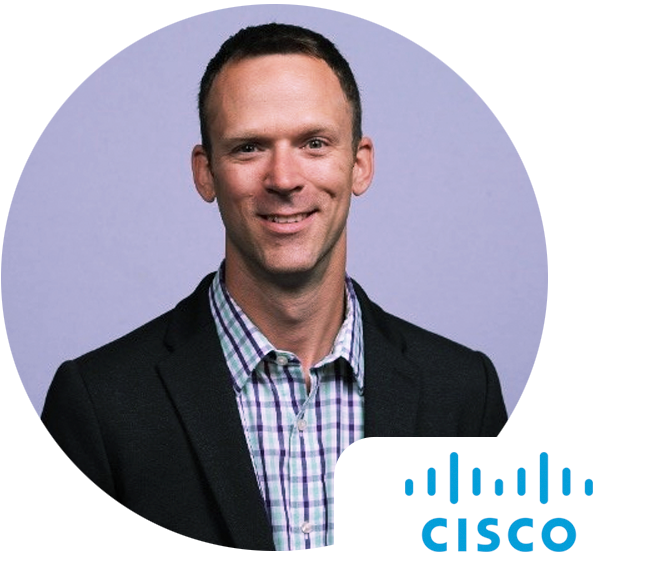 Country:
United States
Area of Interest: Industrial IoT
Joe Malenfant is the Director of IoT Marketing at Cisco. Joe leads the company's efforts in defining our Marketing voice within the Internet of Things space, providing clarity to prospects, customers, and our partners. Joe has over 10+ years of leadership experience driving innovation in Security, Services, Information Technology and the Internet of Things. Joe has experience launching category defining products, pure play SaaS, and hardware solutions both IT & OT environments, which prove critical in driving the Industrial IoT, IoT and Digital Transformation initiatives at Cisco.

In his past life, Joe competed in both downhill and 24-hour mountain bike racing. When not at work he can be found mountain biking or skiing the big mountains in Colorado, whatever the season permits. Joe holds an MBA from Johnson & Wales in Providence, RI and an undergraduate degree from Concordia University in Montreal, Canada.
The Road to Industrial IoT Security
Industrial IoT (IIoT) is all around us: in water, in gas, in electricity distribution networks, running power plants and critical infrastructure, in production lines and transportation networks, and so much more.
With 150 million IIoT devices coming online by 2021, industrial networks have become a target for hackers. In fact, cyberattacks on IoT devices surged 300 percent in 2019, and 41.2 percent of ICS computers were attacked at least once in the first half 2019.

So, what can be done? This session provides a roadmap to ensuring the continuity, resilience, and safety of operations when securing industrial environments. In just 20 minutes, we'll cover:
Identifying your industrial assets
Segmenting your control networks
Enforcing security policies
Monitoring industrial processes
Attendees will leave with a better grasp of how to gain full visibility into IIoT, the requirements for a dynamic asset inventory, the value of near real-time monitoring of operational environments and process data, and a means of achieving comprehensive threat intelligence.