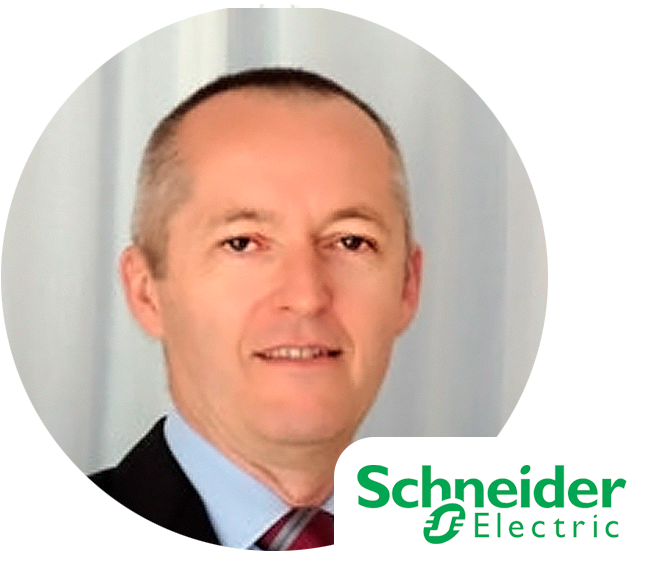 Director Business Transformation, Industry Business
Country:
France
Area of Interest: Industrial IoT
John Conway works in the Schneider Electric incubator team developing next generation automation software. He is responsible for driving a business transformation using open, standards-based technologies. A mechanical engineer by training, John has worked for 30+ years in the automation business in various roles.
Removing Barriers to Digital Transformation
Today's industrial enterprises are facing unprecedented challenges, including: continual pressure to reduce costs; economic and geopolitical uncertainties; rapid changes in demand, raw material and energy pricing; increased product variants and shorter lifecycles; and aging workforces. To address these challenges, the industrial market is undergoing an enormous digital transformation with industrial automation as a key enabler. New concepts of automation and more flexible production techniques could mean step changes in productivity for manufacturers. Techniques such as AI/ML promise unprecedented operational improvements. A few examples include:
Predicting equipment failures before they occur removing costly unplanned downtime
Real-time optimization of production based on raw-material spot prices
Real-time optimization of production scheduling to maximize throughput
Join this panel of industrial automation experts to learn how open, standards-based, industrial automation is poised to unleash a wave of unbounded innovation. By removing barriers to digital transformation, businesses will be free to integrate best-of-breed components into designed for purpose operational models that easily adapt to constantly changing needs—today and well into the future.