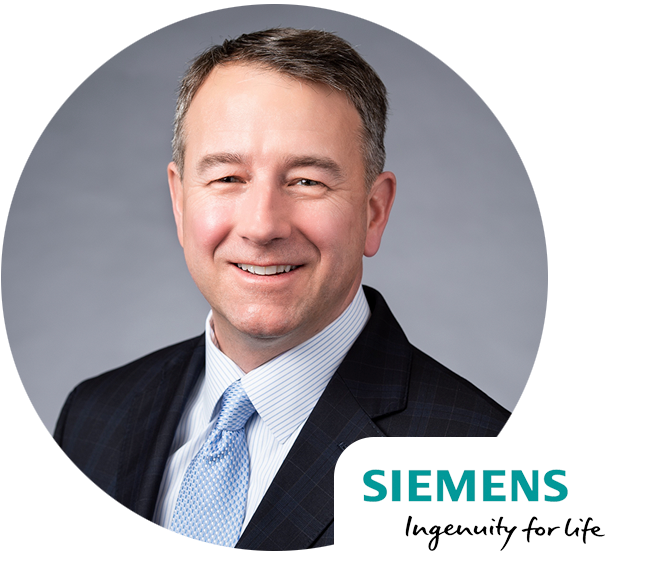 Partner, Vice President, Siemens Advanta Consulting
Country: United States
Area of Interest: Industrial IoT
Randy leads the Siemens Advanta Manufacturing vertical in North America where he partners with clients to transform their business and realize value – from strategy through to implementation of digital and IoT solutions.  He also leads the Siemens Advanta NA Digital Consulting practice which focuses on helping clients across all our verticals (Manufacturing, Utilities, MedTech, Smart Infrastructure) innovate and grow through improvement in Marketing, Sales, Customer Experience and Service.
Prior to joining Siemens, Randy was the VP of Consulting with CDK Global (the largest provider of automotive dealership software), a Partner with IBM Global Business Services and a Consultant with EY.  He began his career as an engineer designing HVAC systems for large industrial facilities. 
Randy earned a B.S. in Mechanical Engineering from Washington University and a M.B.A. from Cornell University.  He resides in the Detroit metro area with his wife, daughter and two sons.
IoT – FROM BUZZWORD TO BUSINESS CASE
How to accurately calculate the ROI of IoT initiatives

Everybody is talking about IoT – a buzzword supposed to magically solve all challenges inherent in digital transformation. With such projections, company leaders feel the urge to invest in IoT but are often held back by a lack of accurate and credible calculations for the expected return on potential initiatives. According to our Harvard Business Review pulse survey, 80% to 90% of respondents can't accurately measure ROIs for their initiatives.
Not to lose traction against their competitors, some companies even start initiatives or projects without a proper business case at hand. Unsurprisingly, failure rates of digital transformation initiatives lie in the range of 60% to 85%. The good news is that most of the elite group that do measure returns are seeing relatively quick paybacks.
This presentation focuses on the principles of how to accurately calculate the ROI for IoT initiatives. IoT as an enabler for digital transformation can create value for private and public organizations alike when optimizing processes or generating new business models out of data.