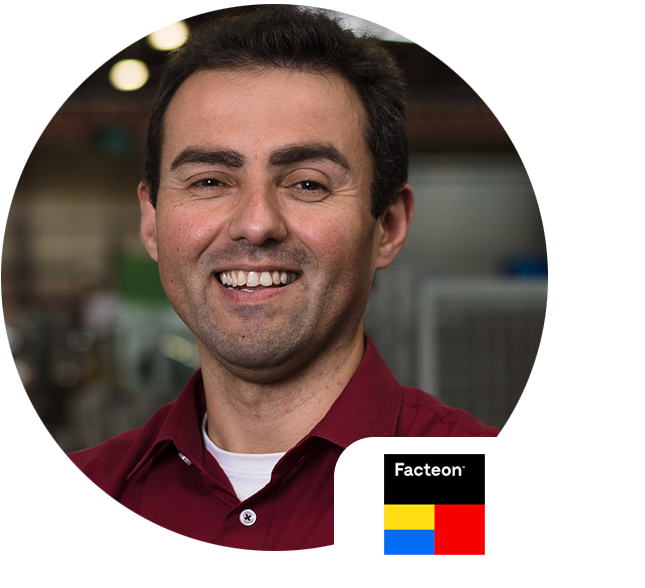 Country:
New Zealand
Area of Interest: Industrial IoT
Reinaldo leads the development and commercialization of Facteon's Industrial IoT suite of products across New Zealand, Australia and China markets.
He has extensive experience in building, commercializing and scaling B2B and B2C software products across a variety of industries and markets.
Since 2018, Reinaldo has been building Facteon IIoT business from the ground up, with expert support from Facteon Group's machinery design, automation and engineering teams.
After speaking to hundreds of manufacturers and being involved in several implementations of Facteon IIoT products across a variety of customers from different manufacturing industries and markets, Reinaldo's personal interest and commitment to the industry is to promote the development of open connected IIoT platforms and ecosystems of specialized solutions and services, to make it easier and quicker for any manufacturer to get started on their Industry 4.0 journeys.
Reinaldo is always keen to participate in Industry 4.0 & IIoT events and conferences, to help drive the education and maturity of new concepts and technologies for manufacturing industries.
He has been a guest speaker on several specialized events including:
Hannover Messe (Hannover, Germany)
NZ Manufacturing and Design National Conference – MaD (Auckland, New Zealand)
The University of Auckland – Smart Manufacturing guest lecturing programme (Auckland, New Zealand)
The International Maintenance Conference – IMC (Miami, USA)
Harnessing Smart Manufacturing Technologies To Maximise Operational Performance
Current state of Industrial IoT
Real-world applications of AI for manufacturers
Global manufacturing success stories
How to execute for maximum impact