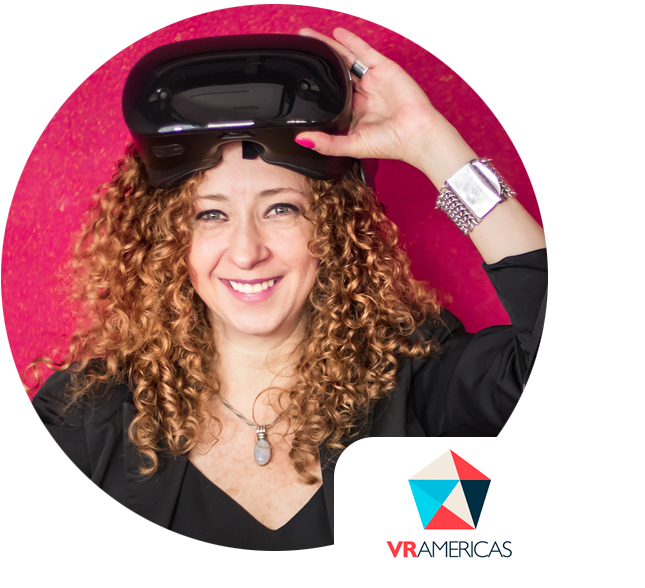 Country:
United States
Area of Interest: Industrial IoT
OBO 100 innovator 2020 | Mujer Legendaria Ford 2019 | Hispanic Star | #AugmentedHumans #SpatialComputing #WomenInTech
Women-in-tech advocate. Colombian entrepreneur with over seven years of hands-on experience in data and technology-driven platforms & 20+ in Executive roles. Spatial Computing expert and developer.
Co-founder of VR Americas, a company, using spatial computing systems (AR + VR + AI) to sharpen organizations' competitive edge, and improve performance and long-term sustainability through workforce skills development. Co-Founder and President of Business Creative Partners – BCPartners –, a consulting firm specializing in digital adoption and transformation and Co-Founder of 4 Dimensional Quotient, a coaching company for leaders in the 4th industrial revolution.
Rosario is a Big Data & AI Advisory Board Member at Rutgers University, WE NYC Mentor, SXSW Pitch advisory Board Member, XR In Learning Advisory Board Member, Entrepreneurial mentor at the Tandon School of Engineering at NYU and TEDx speaker.
In 2017 was named one of the 100 Top World disruptors in New York City by the World Summit on Innovation and Entrepreneurship, in 2019 named one of the "Mujer Legendaria 2020" on Innovation/Technology by Ford Motor Company, and selected by the OBO Movement as one of the 100 Innovators 2020.
The value of IoT meeting XR and Spatial Computing
Extended Realities – XR – Immersive realities, and spatial computing are a very efficient way to create digital twins of the reality for different usecases.
Spatial Computing is the most natural solution as our brain works in 3-dimensions, and immersive realities are deploying the content and interaction in 3-dimensions. The capacity these XR technologies have to generate useful and actionable analytics will allow us to understand the interaction of humans with their environment. In these terms, spatial computing could bring the next generation of the Internet of Things with spatial data visualization. The question should be how the companies can improve their KPI dashboard learning from the teams working in the field thanks to Spatial Computing?