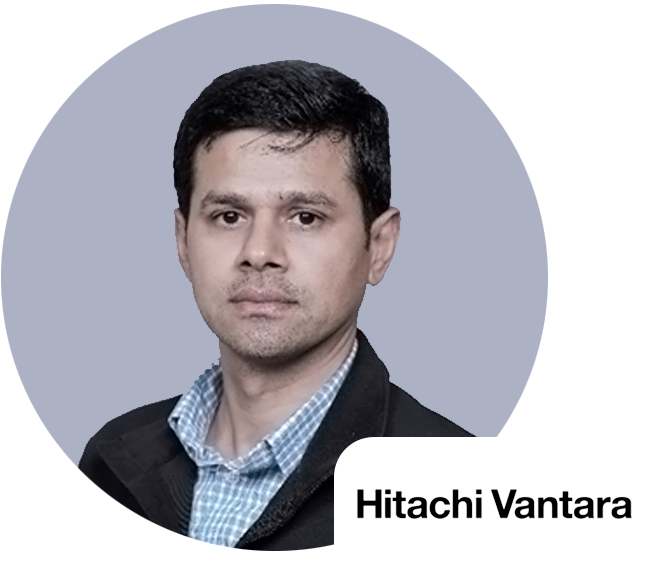 General Manager, Manufacturing Practice
Country:
United States
Area of Interest: Industrial IoT
Specializing in the Oil/Gas, Power/Utilities and Industrials/Mfg/Aerospace industry, Sid Verma brings in more than 20+ years of strategic problem solving and delivery experience; advising C-Suite/ Senior Officials to help organizations transform their businesses, monetize new technologies and improve their bottom line. 

Sid is a GM of the Mfg Practice at Hitachi Vantara, focused on incubating and growing the services and solution footprint at our discrete  / process mfg customers along with Hitachi Front BUs. Prior to Hitachi, Sid lead the Innovation and Industrial IoT business for Siemens and was responsible for building the Industrial IoT services practice at Deloitte Digital. Sid specializes in Digital Manufacturing (Industry 4.0), Digital Supply Chain, Asset Performance Management, Analytics and Insights offering. Sid brings in extensive experience managing Business Strategy, IT Strategy, Enterprise / Solution Architecture, Agile Delivery and Operational/IT Transformation. Sid has expertise across various IoT / Big Data / ML+ AI + Data Science platforms.

Sid has worked with various consulting firms (IBM, Accenture and Deloitte) and industry (Siemens, TATA Motors, Pratt & Whitney, Sikorsky, Safran, CS Canada) in the areas of Strategy, Digital Transformation, Business Development, Architecture, Program Management, Operations Advisory, Advanced Analytics, Digital Twin/Thread. Sid has been engaged by clients globally working in Canada, USA, Australia, Switzerland, Belgium, France, Russia and India. Sid has a MBA, Masters / Bachelors in Engineering and is TOGAF, IIoT, Agile, P.Eng., ITIL and PMP certified.
The Intelligent Manufacturing Journey
The Intelligent Manufacturing Journey can be thought of as a continuous progression to full manufacturing optimization, which includes process, machine, quality and supply chain elements. Organizations find themselves at varying levels of maturity. Most are at Level 1 or Level 2 today. The big step change is going from level 1 and 2 to level 3 and 4 with the realization that advanced analytics and customer inclusion are central to Manufacturing 4.0. Come learn how to progress from one level to another while dealing with islands-of-automation, monolithic manufacturing systems and apps. The challenge is to get insights that matter and gain control over key pain points. Then you can focus on tackling issues that drive business outcomes and provide pathways to greater maturity.