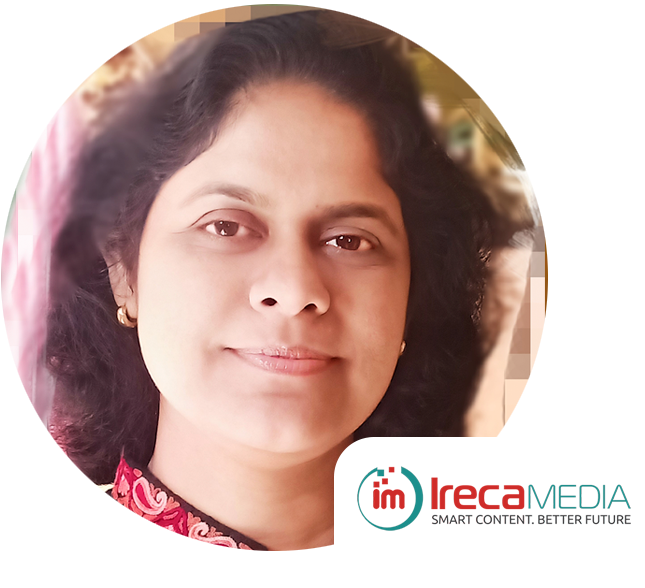 Country:
United States
Area of Interest: ICS cybersecurity
Sravani Bhattacharjee is a technologist and an accomplished thought-leader in Industrial Internet of Things (IIoT) and Cybersecurity. She is the author of the book titled "Practical Industrial IoT Security" – the first comprehensive edition on Industrial IoT Security, widely adopted by industry practitioners and the academia.

Sravani worked as a technology leader @Cisco, Honeywell etc., and delivered many successful innovations to the market. As the principal of Irecamedia, she currently collaborates with leading IIoT innovators to create compelling vision, strategy, and content that drives awareness and business decisions.
Industry 4.0 and Cybersecurity 2.0 – New Opportunities, Newer Challenges
Industry 4.0 is defining new roadmaps to digitally transform organizations across every industry vertical. It introduces intelligence in manufacturing and promises  unprecedented heights of productivity.
Industry 4.0 unlocks the potential of several technology verticals, most notably, IIoT, Big Data Analytics, Cloud/Edge Intelligence, 3D/4D Printing, and Artificial Intelligence.
Today, one of the top deterrents of Industry 4.0 adoption is Cybersecurity. According to the 2019 Irdeto Global Connected Industries Cybersecurity Survey, 79% of the participating industrial organizations had experienced at least one cyberattack during the past 12 months. 47% of these organizations underwent production downtime as a result of these attacks. The financial impact for the impacted organizations from around the world averaged to $280,000.
Cybersecurity 2.0 ( aka. IIoT Cybersecurity) represents the reality of the concerns leaders face today while adopting IIoT and AI in their businesses. It involves the challenges unique to the current wave of digital transformation for industrial organizations. This presentation will deliver key insights on the distinguishing aspects of Cybersecurity 2.0 and practical strategies to implement Industry 4.0 which is futureproof in terms of safety, security and resilience.