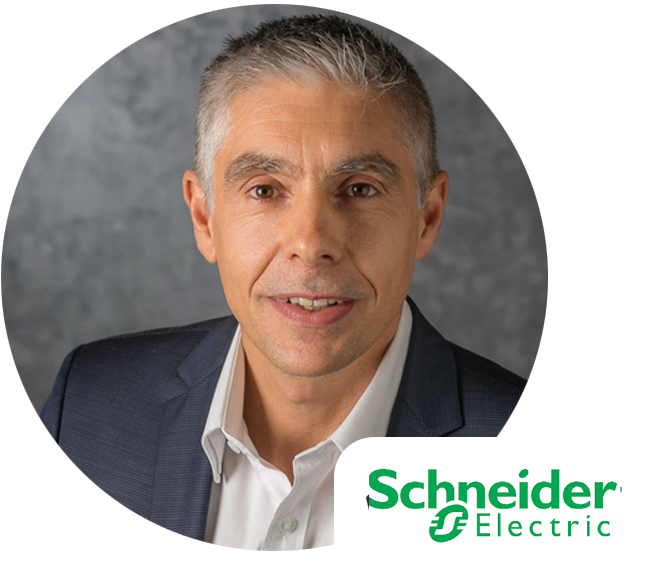 Strategy, Global Marketing & Digital Services Senior Vice President
Country:
France
Area of Interest: Industrial IoT
Stéphane has 25 years' experience in the energy management world, accumulating a rich experience from power generation to distribution and Services, with a career split between 10 years in industrial operations and 15 years leading international businesses.
Stéphane has an Engineering background enriched by a MBA in Strategic Management, and is currently leading the Strategy, Global Marketing & Digital Services function for the Services Business at Schneider Electric.
Maximizing Business and Operational Resilience through Digital Services
Today, organizations have realized the urgent need to improve their Business Continuity plans to quickly enable remote monitoring with connectivity to assets, remote expertise, staff augmentation for on-site workers, increased cyber security measures, guaranteed SLAs and spare parts planning. Investments in connected technologies and the Industrial  Internet of Things (IIoT), as well as the adoption of advanced analytics, are enabling companies to better control and monitor critical assets.
Those organizations that partner with the digital service experts also reduce their total cost of ownership through longer lifecycle, more efficient use and analytics to optimize spending. With the acceleration of digital transformation, outcome-based services play a pivotal role in ensuring organizations remain focused on their core business activities. Stephane will discuss the findings of our new, Schneider Electric-sponsored IDC White Paper on current and future business needs while explaining how businesses are taking advantage of new digital and outcome-based service opportunities being presented to ensure business continuity.
Key takeaways:
Learn what tactical steps you can take to improve your organization's continuity plans
Understand what business challenges your peers are prioritizing and how they plan to manage them with digital services
Hear how your peers have used digital services to optimize processes and operations and ensure business resiliency