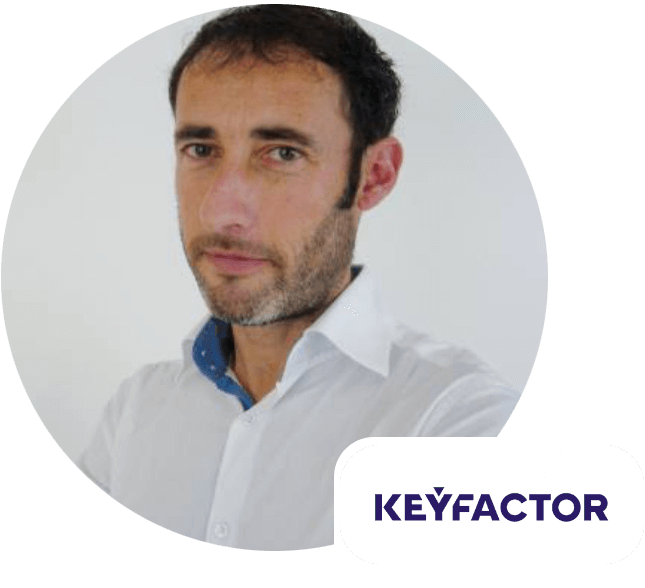 Director, IoT Business Strategy
Guillaume has 27 years of experience in the semiconductor and software industry, IoT security, radio-frequency circuit design, project, team management and business-development. For the past 7 years, he has been focusing on IoT security technologies and the way to bridge the security gap between IT / Enterprise platforms and low power connected devices.
Guillaume has recently joined Keyfactor as Director of IoT Business Strategy with the global IoT team.
Before transitioning to this role, he was an IoT Strategy Manager for security and connectivity with the AVNET Global IoT team in charge of Avnet-specific products, such as a family of reprogrammable SIM cards (eUICC) and leading the development of a management platform focusing on delivering secure over-the-air provisioning and upgrade services to IoT devices.
Guillaume graduated from SUPELEC in Paris (MSc in EE) in 1994 and have co-authored 13 international patents in wireless systems, IC architectures and security to date.