IIoT World
Manufacturing & Supply Chain Days
At this virtual event, we will be gathering a global audience to explore the most innovative real-world use cases of IIoT, AI, AR, ML, and edge computing in manufacturing & supply chain industries.
Event Format: 60-minute live tracks focused exclusively on Manufacturing & Supply Chain for Manufacturing. All tracks will be live (no pre-recorded sessions).
For more information about sponsorship opportunities, download our sponsorship packages or contact us at info@iiot-world.com. Also, you can leave a message at +1 949-427-0564 and we will call you back.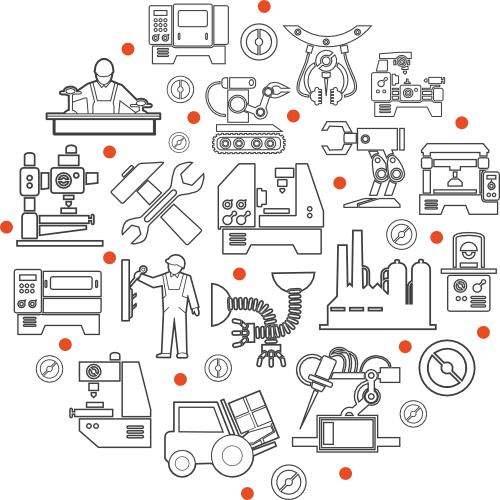 Our goals for this event:
For the 2021 edition, we achieved:
For the ICS
cybersecurity
sessions:
Digital Transformation trends for Manufacturing & Supply Chain
The Smart Factory of Tomorrow – What you need to know and where to start
The importance of having a good data strategy
The role of AI and Machine Learning in manufacturing
How to achieve agility and flexibility in manufacturing & supply chain: best practices
Why advancement of green logistics in supply chain management is becoming a trend
Cognitive planning and AI-driven predictive analytics for supply chain in manufacturing
Supply Chain as a Service (SCaaS) business model
Cybersecurity Risks in Manufacturing Supply Chains
As a sponsor, you have a chance to propose your topic and 4-5 bullet points you want to discuss during one of our panels, together with 3-5 other panelists or you can create your panel and bring some of your partners.

IIoT World Manufacturing & Supply Chain Days will explore Real World uses cases of Edge Computing, Analytics, AI, ML, and AR in Manufacturing & Supply Chain industries.
WHO HELPS US

First Confirmed Sponsors for IIoT World Manufacturing & Supply Chain Days
WHO HELPS US

Sponsors From Past Events