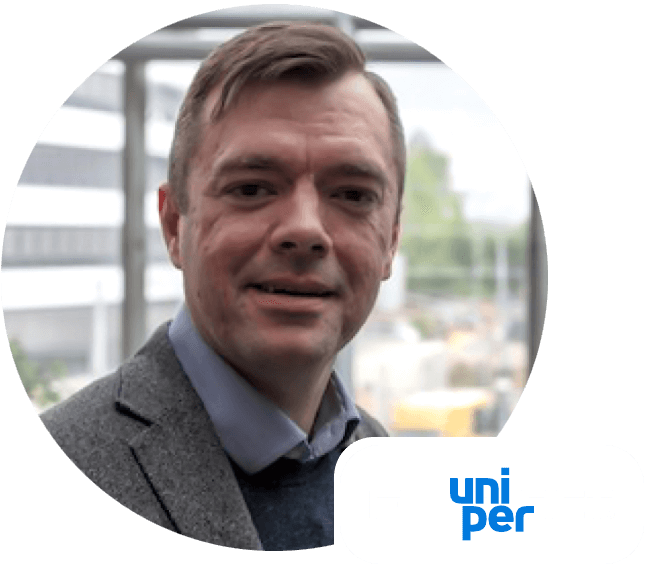 SVP, Head of Global Sales & Delivery,
Head of Digital Engineering Solutions
Pete Davies is the Senior VP of Digital Engineering Solutions and the founder of Enerlytics at Uniper, our digital energy asset management solution, built on a foundation of more than 100 years of expertise in the energy market.
Pete has worked in the energy sector for 12+ years on the boundary between IT and engineering or trading. He is passionate about digital solutions that can leverage big data to deliver better insights and support the transition to a safe and sustainable energy future.