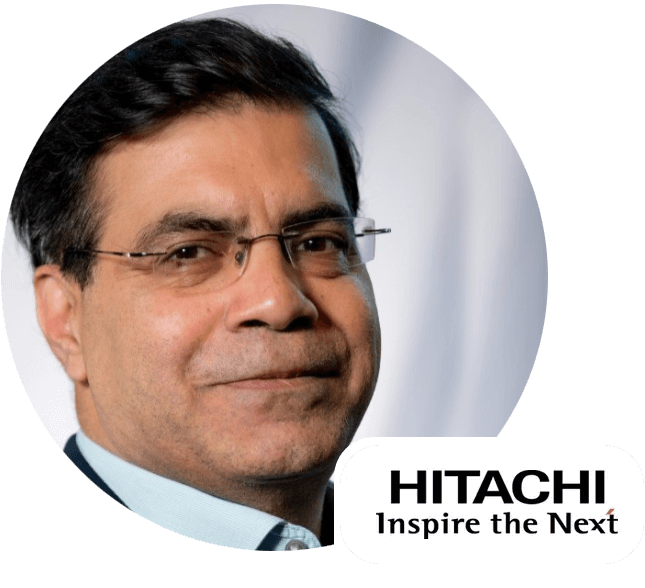 VP – Industrials, Metals & Transportation Lead
Rajesh currently leads the Industrials, Metals and Transportation verticals for Hitachi Vantara US. In this role his focus is on delivering exceptional Client value & success through building an Industry-centric GTM proposition leveraging the Digital Solutions portfolio of Hitachi Vantara and the larger Hitachi Group.
He is a key member of the organization's Digital Solutions leadership team with a charter to drive exponential growth into the named industry verticals through a Consulting led business benefits driven approach leveraging the Digital Solutions portfolio and being a trusted advisor to clients. His charter is delivering differentiated world-class digital solutions leveraging the best capabilities of Hitachi Group across Digital technologies comprising Cloud, IoT & Data Science/Analytics backed by a strong industry domain & consulting capability in Manufacturing & Transportation domains.
His previous experience includes leading the Global Digital Solutions function at Hitachi Consulting and creating a comprehensive Digital solutions portfolio spanning Smart Manufacturing, Predictive Maintenance, Smart Cloud, Smart Spaces & Smart Transportation. Other past experiences include incubating & growing Operations Management Consulting, Business Intelligence and ERP Practices.
Rajesh holds an Electrical Engineering graduate degree and is a MBA from IIM, Lucknow. Rajesh also holds multiple professional certifications including CPIM, CSCP etc. and is a speaker at multiple professional forums.