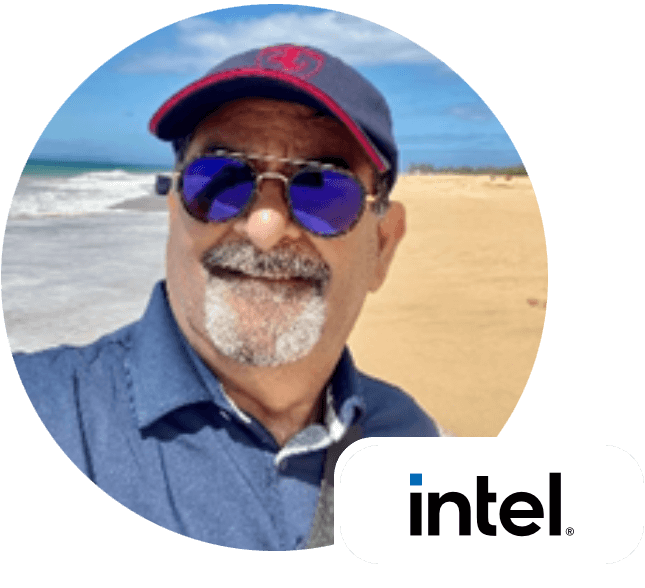 Principal Engineer and Sr. Solutions Architect
I have defined the IoT Device system architecture within Intel since early 2010, Delivered and showcased complete IOT solutions for Home, Office, Building & Industrial Automation at various shows in the past 12 years . I have lead the design and implementation of software stack for the Secure Remote Management and Secured Device Provisioning & Onboarding capability for IoT and other Devices and recently integrated Kubernetes based microservices Orchestration on Large Scalable solutions. These could be Atom based Gateway nodes, or core i3,i5, i7 based embedded clients. The IoT solutions are enabled to scale to large volume deployments with zero touch by the installer and managed in the Cloud or at the edge. The device sniffs the network gets connected and is automatically configured, provisioned and managed from remote.
I am a Systems and Platforms Architect; I have been at Intel for over 22 years and have consistently demonstrated extensive computer systems architecture knowledge and systems software knowledge. Additionally, have worked at HCL Technologies India for over 17 years where I have played different roles in Design, Validation of ASIC components and Manufacturing of Computers.
I am a fully hands on person and like to do things my own hands. I can work on the Linux stack at any level starting from the kernel to the APP level, Security, Manageability, Orchestration & Networking.