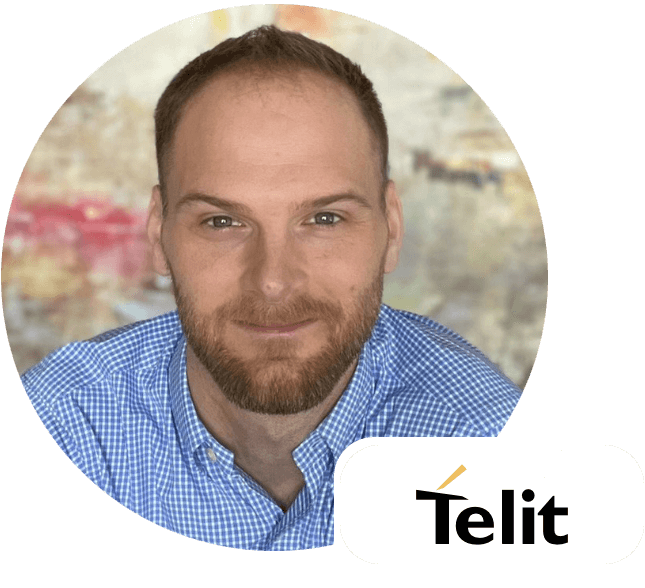 Business Development Manager – Industrial IoT Platforms
Ryan helps businesses in the Factory Automation & Manufacturing industry find unique ways to leverage the latest IIoT and Industry 4.0 technology to solve complex challenges within their organization. Through collaboration with senior leadership at global manufacturers he is able to identify opportunities & lead teams to deliver effective Industry 4.0 solutions.
He specializes in creating customized scalable business development strategies for new markets & technologies, market analysis, future roadmapping/alignment, and marketing process improvements. Presently, he hones his skills and expertise to reduce waste, improve efficiency, and optimize manufacturing processes by leveraging Telit's deviceWISE IoT platform to tackle the toughest problems.
When not at work, Ryan can be found playing with his dog Leo, automating his house or, segwaying around town.