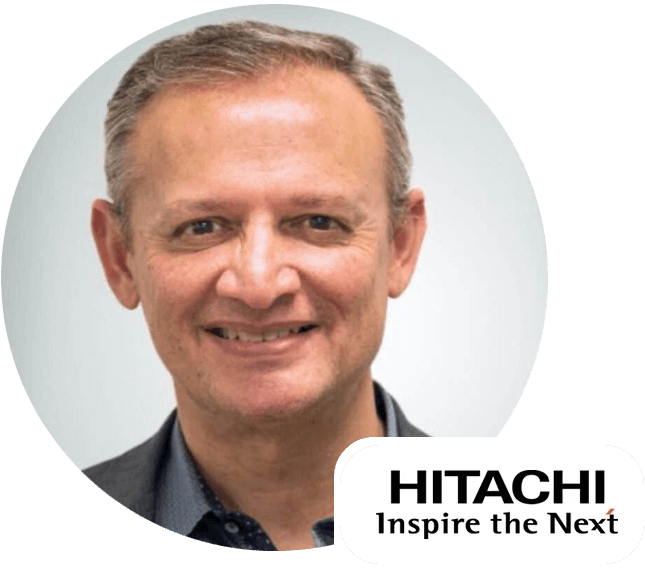 Director of Industry Solutions Marketing
Shamik Mehta, Director of Industry Solutions Marketing at Hitachi Vantara. Digital Transformation marketing professional with deep, hands-on experience in IT and OT: software for DataOps, governance and security, cloud and on-prem data storage, and AI and ML-based IoT applications. Vertical industry experiences include eMobility, Renewable Energy, Manufacturing, EVs and batteries, and semiconductors.
Expert at creating and launching software solutions anchored on product differentiation. Expert at messaging technically elegant solutions for the business buyer. Skills include marketing, branding and product strategy for data management and security software, IoT, cloud/on-premise/hybrid deployment solutions and IT infrastructure, analytics, security and governance, digital twins, and more.
Multiple proven successes product marketing and messaging AI solutions, use cases and projects, including rail/metro and ADAS/fleet solutions. Deep knowledge of renewable energy: battery solutions, EVs, EV charging, Battery Energy Storage, and all renewable energy products. Multiple wins in biz dev, sales, and marketing of multiple semiconductor ICs/products.
Skilled at marketing SaaS solutions worldwide, including messaging, sales enablement, events and conferences, content creation, analyst briefings and projects (like the Gartner MQ), websites, collateral for all relevant SW and IT solutions for the full range of solutions, from edge computing, data analytics, data virtualization, and kubernetes orchestration.
SME in renewable energy data operations, IoT, data management platforms and semiconductors.
Deep experience leading Marketing, Business Development and Field/Applications Engineering teams for FPGAs, ASICs, MCU products, CAD tools, and multiple SoC products.
Specialties: Product Marketing, Product Management, Operations, Strategic/Vertical Marketing, Business Development.