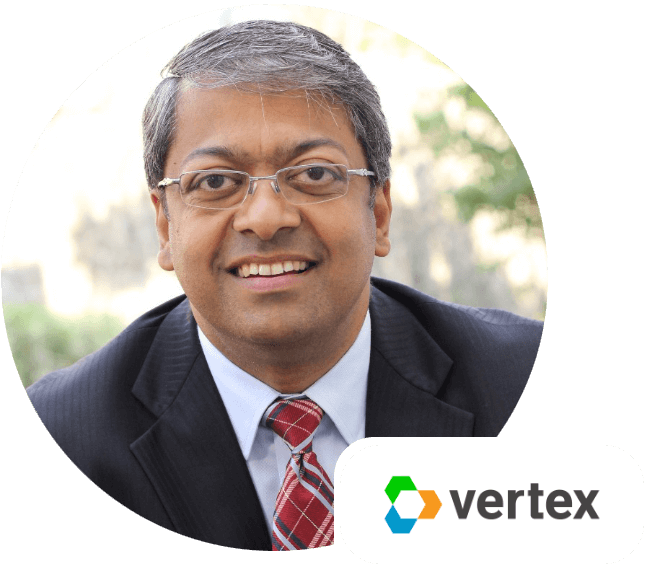 SVP of Digital Transformation Strategy
Shree Moorthy has over 27 years of experience in software product and business transformation strategy within discrete manufacturing. As Senior Vice President of Digital Transformation Strategy at Vertex, Shree oversees digital transformation and business development efforts across strategic accounts and partners. Shree partners with customers and internal teams to solve real-world problems using current technology solutions He's an evangelist for new technologies that push the envelope and deliver exponential value to manufacturing. He's especially passionate about the Factory of the Future and Digital Manufacturing.
Prior to his role at Vertex, Shree served as both the CIO and the Global Vice President of PLM for Tata Technologies, where he built a global services business line to solve challenges for manufacturing customers—boosting market share and driving company growth. Before that, Shree spent eleven years at Siemens PLM Software (Engineering Animation / UGS / EDS PLM) where he ran the digital factory products line.