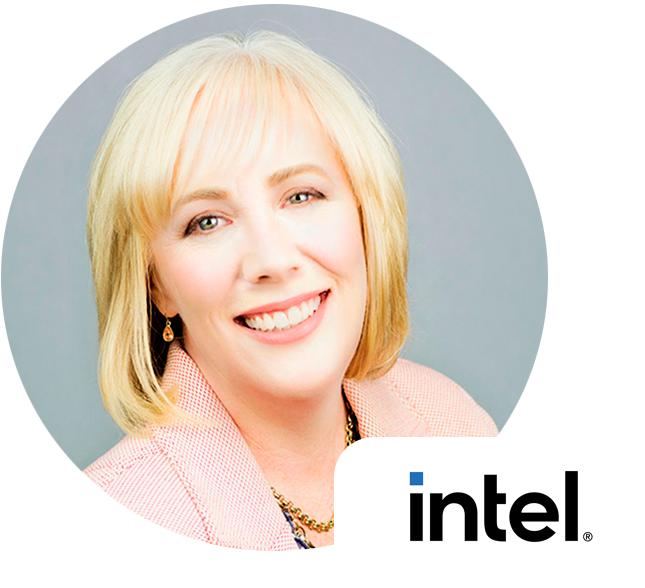 VP, Internet of Things Group, General Manager, Industrial Solutions Division
Christine is a vice president in the Internet of Things Group (IOTG) and general manager of Intel's Industrial Solutions Division. Her organization is responsible for Intel's Industrial IOT business within the manufacturing, energy, logistics and commercial building segments, including the product and ecosystem strategies for this rapidly evolving space.

Boles joined Intel in 1992 as an application engineer for 16-bit microcontrollers. For 25 years, she has led development, delivery and the enabling of customers and ecosystems for Intel-based solutions in many managerial roles. These solutions span a broad range of embedded and Internet of Things applications across many industries, including communications, storage, retail, imaging and commercial buildings.

Boles holds a Bachelor of Science in Electrical Engineering from the University of Cincinnati and an MBA from Arizona State University.
Christine's specialties include:
– Product Management, Program Management, Project Management, Vendor Management
– Global team management
– Cross-functional product development management for embedded products – Hardware (microprocessors and Chipsets), Software, Manufacturing, Marketing
– Product life cycle process and support systems including program and overall portfolio
– Organization operational process and system improvement
The Future of Manufacturing with Edge & Industrial Analytics
The journey to Industry 4.0 has rapidly progressed over the past year – due to wide-scale innovations around the convergence of analytics, AI and IoT – bringing us closer than ever to delivering intelligent decision-making and productivity for the manufacturing industry. While the industry is still largely in the early stages of adoption, there is a massive transformative opportunity to bring Industry 4.0 to scale across industrial and manufacturing operations. Despite challenges, COVID-19 has also accelerated Industry 4.0 adoption, as manufacturers look to Industrial Internet of Things (IIoT) digital capabilities to navigate through this moment. Christine can offer insight into the future of Industry 4.0 and how leaders can implement best practices to transform their operations, as well as her predictions for how the broad ecosystem of industrial players will deploy intelligent edge solutions in 2021.