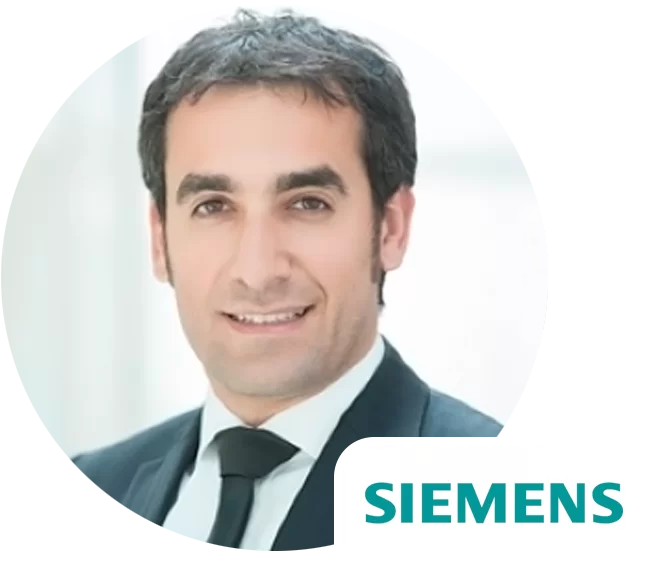 General Manager and Global Head of Industrial Computing
Thibault de Assi is the General Manager and Global Head of Industrial Computing for Siemens AG, the world leader in electrification, automation, and digitalization. In his current role, he is responsible for delivering profitable growth, expanding market share, and bringing innovation to a well-established business including high-performance and embedded computing hardware and software solutions.
Driven by a customer-first orientation, Thibault leads his team to deliver world-class reliability, accelerating customer innovation and speed-to-market.
He is frequently invited to speak at International conferences on the topic of Artificial Intelligence in Manufacturing.
Prior to his current role, Thibault was the GM and Global Head of Digitalization and Automation in the Factory Automation Business Unit of Siemens, where he built and led a global department with expertise in software, collaborative development with customers, and in Artificial Intelligence. He also worked across three Siemens business units as a member of the highly selective CEO Excellence Program, where he led M&A due diligence efforts for sales and service activities, and designed and implemented strategies ranging from sales force restructuring to market growth analyses for factories in Germany, China, Singapore, and the US.
Before joining Siemens, Thibault led software development projects for Dassault Systèmes, delivering innovative go-to-market projects and advancements in manufacturing solutions for clients in Europe and Asia, in diverse industries including FMCG, manufacturing, and automotive.
He holds multiple Master's Degrees in Engineering in Computer Science, Telecommunications Engineering, and Image Treatment and CAD Design. He also earned an MBA from IMD Business School in Lausanne.