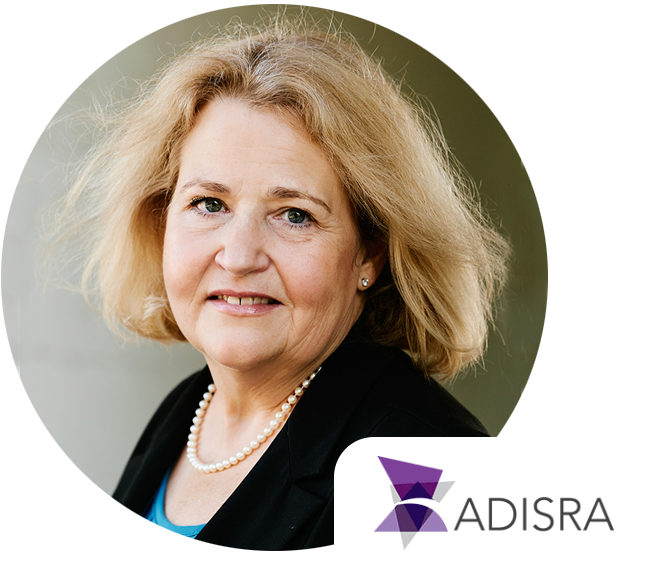 President
Country: United States
Marcia Gadbois is the president and general manager of ADISRA. Marcia is an entrepreneur who has grown a start-up from inception to a successful liquidity event. Prior to joining ADISRA, Marcia was the President and general manager of InduSoft, which was acquired by Invensys. In the past, Marcia held a number of high-tech senior management positions in the area of business development, strategy, product management, competitive intelligence, marketing, and sales. Marcia has more than 34 years' experience in the software industry in diverse technology areas such as artificial intelligence, operating systems, rapid application development environment, output management, databases, directory services, data recovery, middleware, and industrial automation. Marcia is a contributing author in the book, "Client/Server Programming with RPC and DCE" as well as the author of many articles and whitepapers. Marcia holds a BS in Management Information System and Computer Science from Bowling Green State University and an Executive MBA from the University of New Hampshire.
The Future of Manufacturing with Edge & Industrial Analytics
In 2021, manufacturers will spend far more on intelligent data management and analytics to improve operations and better integration with their supply chain. While today's manufacturers are collecting more data from sensors, controllers, and edge devices, the real value comes from converting data into intelligence. Intelligent edge technology and predictive analytics will continue to play an important role in the digitization of manufacturing, especially given the impact of Covid-19 on the way we work and the business models that we use. 2021 will continue the demand for remote monitoring, and Anything-as-a-service (XaaS) is likely to be the main business model for the provision of predictive maintenance and advanced analytics.