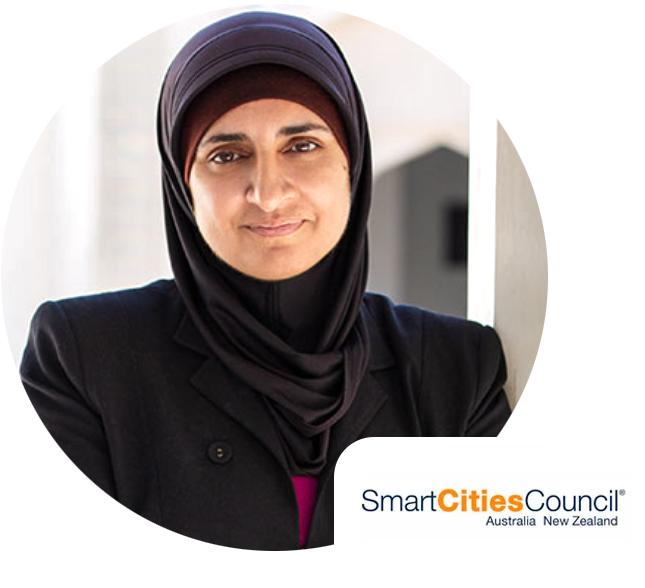 Country:
New Zealand
Area of Interest: Smart Cities
Jannat Maqbool is an accomplished academic, CPA and former CIO, undertaking a Masters of Digital Business and actively engaged in the NZ technology sector.

With a focus on leveraging technology in innovative ways to benefit individuals, organisations and communities, Jannat is currently the Smart Cities Advisor for Hamilton City Council, Principal Advisor for Asia Pacific in IoT, Agritech and Fintech with Ecosystm, and is involved with various other technology initiatives promoting and building digital capacity.

Jannat also leads the development and teaching of micro-credentials, in collaboration with industry, in the Centre for Business and Enterprise at Wintec, one of New Zealand's leading tertiary institutes.
Is it time for a Declaration of Data Leadership?
Understanding the purpose of data, as well as privacy, ethics and governance as it applies to data.
Current practices around data and information management for cities. 
Data strategy
Could a 'north star' on data help an organisation build the conditions necessary for valuing data and embracing the insights it generates? 
Could such a commitment help build greater demand for data insights and action, and further stimulate opportunities throughout the supply chain like IoT, AI and civic innovation?